Gameweek 21 Preview : Putting Brighton assets under the microscope
6 min read
🔬
Putting Brighton assets under the microscope
🔬
🗣️
People are starting to talk more and more about Brighton assets so I thought I'd write
✍️
a short article about them.
🥊
I'll try and make it as punchy as possible…
1️⃣
Fixtures & Scheduling
🗓️
:
🗓️
Upcoming confirmed fix
ture run: leicester
➡️
BOURNEMOUTH
➡️
palace
➡️
FULHAM
➡️
newcastle*
➡️
WEST HAM
➡️
leeds = a very good run overall
✅
⚠️
Read this next bit carefully as there is reason to NOT get too excited if you're expecting a bunch of DGWs to drop in for them…
🧠
Brighton will have no fixture (i.e. they'll have a BGW) in GW25
❌
when they are due to play *Newcastle if the Geordies beat Southampton over
2️⃣
legs
🦵🏼
and reach the Caraboa Cup Final
🏆
. This needs factoring in if you already have a few Newcastle
🦓
assets and also fancy Man United
👹
to reach the Caraboa Final too. It would be very easy to leave yourself very short of players for BGW25…especially noteworthy
📝
if you've already used your Free Hit Chip
🍟
and / or don't want to use it in that BGW (many will think playing it in a later DGW makes more sense)
🧠
.
🔮
Brighton are currently the most likely team to get the most number of DGWs in the FINAL 10 GWs of the season (source: Ben Crellin) as they have
2️⃣
x postponed games to reschedule and they're more likely than any other club to get
3️⃣
MORE postponements / BGWs yet…in GW25 / GW28 / GW32.
…so they're more likely to get more blanks than doubles over the next 2 months.
🇪🇺
As they're not in Europe (and neither are their opponents from those postponed games), it's more likely that their postponed fixtures (that need slotting in) can be moved to the midweeks where Champions League Quarter and Semi Finals take place…i.e. much later in the season.
📢
So don't make early transfers in the lead up to GW21 as more fixture announcements are entirely possible for the period covering GW21 and the immediate short term thereafter
🧠
. Players other than Brighton assets that you've got your eye
👁️
on may well be more attractive.
🤷‍♂️
In summary, Brighton's fixtures are good but they likely have more blanks coming before DGWs. There's an argument to say go light (1 or max 2) on their assets until later in the season and then go big if they're still in good form (2 or 3 assets) after GW28.
🐦
Follow Ben Crellin on Twitter for the most up to date info
🧠
🔥
Brighton have recorded the most attacking returns of any PL team since the post World Cup re-start GW17-GW20…
💪🏾
12 goals
⚽️
and 10 assists
🅰️
3️⃣
Selected Brighton Players
👀
…
🧤
Robert Sanchez £4.6m (11.4% owned) – could be an option down the line when they get some DGWs. Unless you're already on him I wouldn't go there yet though. Free transfers are valuable and using one on a goalie is very rarely worth it.
🏴󠁧󠁢󠁥󠁮󠁧󠁿
Lewis Dunk £4.7m (4.5% owned) &
🏴󠁧󠁢󠁥󠁮󠁧󠁿
Levi Colwill £4.4m (0.1% owned) are currently the preferred pairing in defence for Brighton. They offer you FPL clean sheets and not a lot else. Boring but effective FPL squad picks maybe…and especially when they get DGWs. I wouldn't be rushing to get them for now. If you put a gun
🔫
to my head I'd plump for
🏴󠁧󠁢󠁥󠁮󠁧󠁿
Dunk as the most reliable asset in that Brighton back line.
🏴󠁧󠁢󠁥󠁮󠁧󠁿
Colwill has done well recently but with
🏴󠁧󠁢󠁥󠁮󠁧󠁿
Webster &
🇳🇱
Veltman around I wouldn't go there. Newcastle's
🇳🇱
Botman and Arsenal's
🏴󠁧󠁢󠁥󠁮󠁧󠁿
Ben White are obvious alternatives in the same ballpark
🏟️
price wise.
🇪🇨
Pervis Esputinan £4.5m (0.8% owned) – as we saw in the World Cup
🏆
, he's got some attacking prowess as a LWB. In their current system I wouldn't be mad keen on him given the players deployed further forwards require him to stay that bit more defensive than we'd ideally like as a FPL wing back. Not a terrible option though.
🏴󠁧󠁢󠁥󠁮󠁧󠁿
Tariq Lamptey £4.2m (1.2% owned) – gets bits and pieces of minutes
⏰
. The diminutive RWB is sadly made of glass and should be avoided as a FPL asset. Even DGWs don't help his cause as it's very rare he'd play in both games if they get them.
🏴󠁧󠁢󠁥󠁮󠁧󠁿
Solly March £5.1m (2.5% owned) – traditionally not seen as a FPL asset. Never really produced anything of note as a Wing Back over a VERY VERY long period…just
4️⃣
goals scored in his previous 5 seasons combined
‼️
That's over approx 9,000 mins so the equivalent of 100 full games…so
1️⃣
goal every 25 games or so. But…
Since being converted to more of a traditional winger / inside forward (as opposed to playing deeper) his confidence and output has shot up
📈
and he's flourishing under
🇮🇹
De Zerbi. His returns now make me not tipping him up seem daft (so I won't) but I do think there's more of a chance that he's just in a purple patch
🟪
compared with some of the other assets below. His 4 goals and 6 assists so far this season is clearly a good return for those that have gone there already
✅
.
An easy enough move up from
🇧🇷
Pereira as your 5th midfielder or as as move down from
🇵🇾
Almiron types as your 4th or 5th depending on squad structure.
🇯🇵
Kaoru Mitoma £4.9m (1.4% owned) – a class act. Personally he's the one I'd go for if you're looking to invest sometime soon. More composed (and likely more consistent) than
🏴󠁧󠁢󠁥󠁮󠁧󠁿
Solly March IMO.
🇧🇪
Trossard being persona non-grata helps his expected mins massively too….as does his good form
‼️
An easy enough move up from
🇧🇷
Pereira as your 5th midfielder or as as move down from
🇵🇾
Almiron types as your 4th or 5th depending on squad structure.
🇦🇷
Alexis Mac Allister £5.4m (3.1% owned) – Argentina's World Cup hero
🦸
‼️
He's always been a class player…but not always perhaps a great FPL asset
🤷‍♂️
. His early season returns were heavily reliant on set piece duties which is sometimes a concern as it's often unsustainable. BUT BUT BUT…being on penalties IS a big help AND…since returning from the
🌎
World Cup
🏆
🇮🇹
De Zerbi has talked up
🇦🇷
Mac Allister playing in a more advanced role…so more like a forward thinking no.
8️⃣
rather than a deep laying / ball carrying CDM. That, combined with his class, makes him a reasonable FPL option moving forwards.
An easy enough move up from
🇧🇷
Andreas Pereira as your 5th midfielder or as as move down from
🇵🇾
Almiron types as your 4th or 5th depending on squad structure.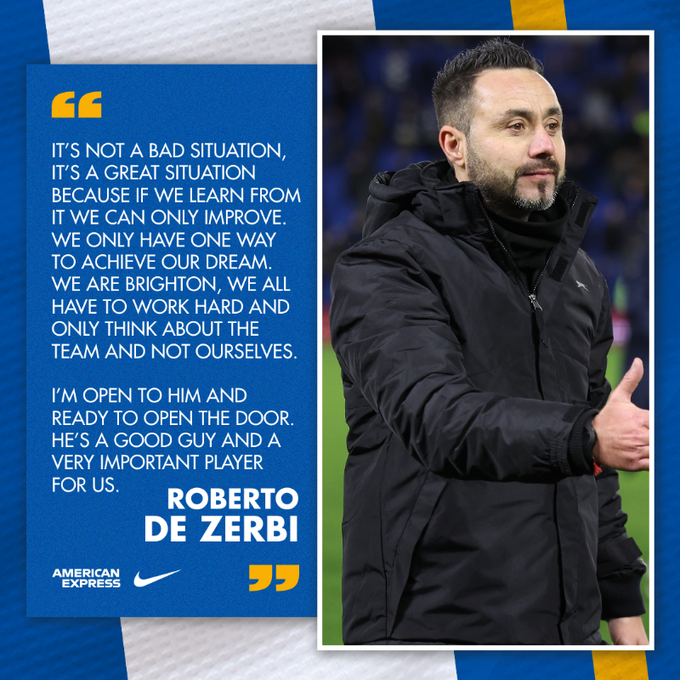 🇧🇪
Leandro Trossard £6.8m (11.8% owned) – an easy FPL avoid
⚠️
. Traditionally a bit of a FPL troll
🧌
anyway…and he's now fallen out of favour with
🇮🇹
De Zerbi (work rate issues) and looks like being sold sometime soon. Only FPL managers who aren't engaged and up to date with the game will be buying / holding him.
💷
Pricey too given the better and much cheaper alternatives in his own squad FPL wise
🦉
.
🇩🇪
Pascal Gross / Grob £5.6m (11.5% owned) – 88pts after GW20 so joint highest scoring midfielder from Brighton with
🏴󠁧󠁢󠁥󠁮󠁧󠁿
March. 6 goals + 3 assists this season can't be sneezed
🤧
at. I don't see that he offers any more than
🇯🇵
Mitoma and is priced higher at £5.6m. He's also been played at right back so doesn't appeal as a 'out of position' FPL asset in reverse…a POO rather than a OOP
‼️
🏴󠁧󠁢󠁥󠁮󠁧󠁿
Adam Lallana £4.9m (0.1% owned) – made of glass. Easy FPL avoid
⚠️
.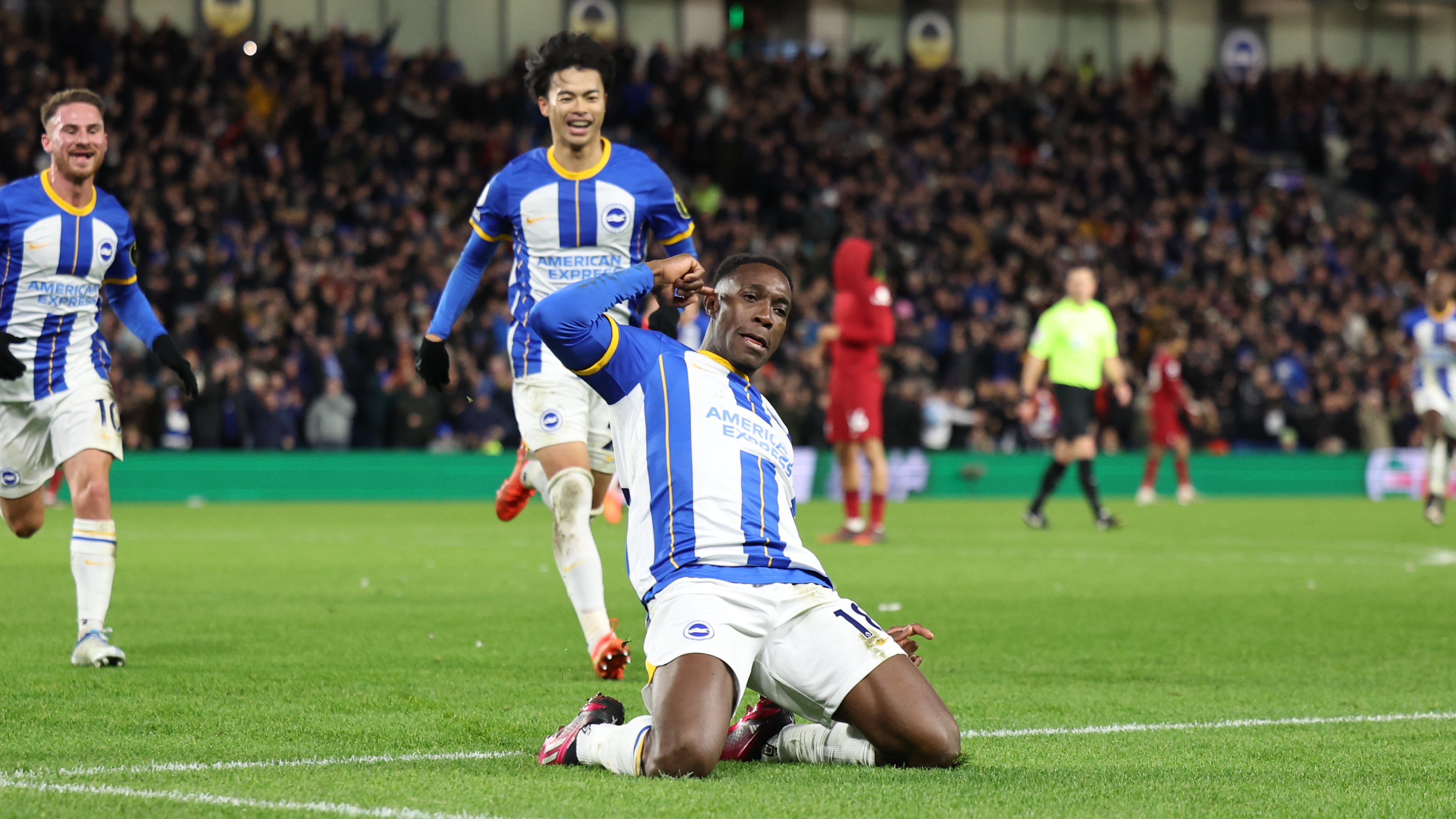 🇮🇪
Evan Ferguson £4.5m (1.3% owned) – looks to be a real hot
🔥
prospect. Cheap as Chips
🍟
too, so a perfect 3rd striker if you're looking to play a 3-5-2 formation. Might well share some mins with
🏴󠁧󠁢󠁥󠁮󠁧󠁿
Welbeck (when Danny is fit). I'd certainly go
🇮🇪
Ferguson over
🏴󠁧󠁢󠁥󠁮󠁧󠁿
Welbeck for FPL purposes though.
🏴󠁧󠁢󠁥󠁮󠁧󠁿
Welbeck has proved over a VERY long time that he's not a investible asset…just
1️⃣
goal so far this season and he's made of glass. Avoid
⚠️
.
🇮🇹
On De Zerbi himself – he's doing a superb job since coming in as Harry Potter's
🪄
replacement and builds upon his positive reputation following taking a stance on things like…
1️⃣
He was one of very few Italian
🍕
managers who were openly critical of the proposed European Super League when the greedy clubs
💷
proposed that horrendous idea a couple of seasons ago.
2️⃣
He refused to leave Ukraine
🇺🇦
until all of his international players and their families had been given safe passage out of the war torn country following Russia's
🇷🇺
illegal invasion of the country.
3️⃣
De Zerbi was approached by Bologna to become their new manager when the incumbent Bologna manager at the time (Sinisa Mihajlovic RIP – what a player in his day btw
‼️
) was battling Leukaemia
🤒
. De Zerbi refused to speak
🗣
to the club as a matter of principle as Mihajlovic hadn't indicated any intention to resign.
👌
Clearly a progressive manager…expect to see
👀
a continuation of good things
✅
🙏
I hope this is helpful and good luck with Brighton assets if you go there
🤞
.